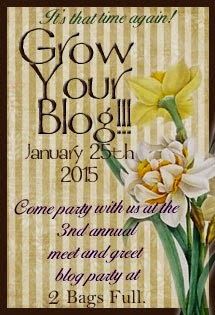 Thanks for coming by and visiting my blog! It's good to be a part of Vicky's event for the third annual Grow Your Blog event. Thanks for dropping by, reading my blog, commenting, and following!
---
Introductions
My name is Naomi. I am a blogger, musician, teacher, mother, wife. I love to sew, knit, decorate, I play the organ and piano, I sing, I teach piano and voice in my local area. If you'd like to learn more about me and Sew.Knit.Create head over to my about me page.
I've been blogging for three years now and it has been a very dynamic experience. I've gone from casual blogger with a show-and-tell post format to contemplating venturing into the world of professional blogging. As a result I have been doing some re-branding. What do you think of my new, professionally designed header writing? If you would like to read about my journey I will be blogging about my experience in the next few weeks.
Vintage Skills For The Modern Woman
At Sew.Knit.Create I hope that you will learn new skills, hone old ones, and be inspired by projects and ideas. This is a place to relish in those good old-fashioned skills such as sewing, knitting, cooking, and gardening–after all those skills are just as important today as they were 100 years ago! You can hope to find inspiration in learning to sew and knit, find some great homemade jam recipes, learn from my home decorating and renovation experiences, and journey with me as I rediscover gardening. In the coming year you will find; tutorials to sharpen your sewing and knitting skills, guidance for your own decorating and renovation experiences, and recipes for cooking and canning.
I am also starting a new video series called "From the Backyard to the Table" where you will learn how to start your own backyard garden regardless of your space constraints and learn how to utilize the produce to create your own delicious dishes. Keep updated on the release date by subscribing to my newsletter!
Giveaway
Well that's about it….EXCEPT the Grow Your Blog giveaway! This year I will be giving away a free stitch-holder necklace. All you need to do to enter the giveaway is leave a comment and whether you knit or crochet. If you would like to state a color family preference you may do that as well. If you don't win you will also find the necklaces on my etsy shop. This contest is open to everyone and will close on February 15th. All you need to do to enter is to leave a comment and tell me your preferences!
I Would Love To Have You Follow Me!

(Although not required for entry into the drawing)

I'm looking forward to getting to know you! Now go comment and tell me a bit about yourself!